Coverstory books invites submissions for a new on-line anthology of poetry, Line Breaks. The anthology will be curated either bi-monthly or quarterly (depending on the volume and quality of submissions received) and published on the dedicated website: http://www.line-breaks.com.
Submission Guidelines.
Please submit only unpublished poems, each limited to 80 lines (excluding title). 
More than one poem can be submitted, though each poem must be submitted in its own individual document which should be in one of the following formats: Word document; .rtf format; plain text format. 

Submitting multiple poems in a single document will disqualify all the pieces in that submission

.
Please include your name and email address at the end of each submission.
Submissions will only be accepted via Submittable. Any entries sent direct to Coverstorybooks by email will be deleted without review. 
There is a nominal submission fee of £1.50 per poem to cover costs.
There is no prize offered for pieces selected other than a) their publication on the website, and b) a complimentary copy – in ebook format (EPUB) – of the anthology in which the poem appears.
It is entirely possible that work published in the e-anthologies may be selected for inclusion in a future Line Breaks paperback anthology. If so, copies of the paperback anthology would be made available to those contributing at a discounted rate (the exact discount and any associated postage costs will be confirmed nearer the time).
There is no submission deadline as Line Breaks is intended to be a rolling programme. Having said that, closing dates may be imposed from time-to-time depending on the number of submissions received. Submittable will be updated accordingly.
Long-listing and final selection will be an ongoing process. If an entry is selected its author will be notified accordingly and final approval sought for publication. No other correspondence will be entered into.
Decisions in relation to selection, layout, and format of the final volume will rest with Coverstory books, and all decisions taken in that regard will be final.
In making a submission the author is asserting that the material they are offering for publication is their own own work, is not subject to copyright elsewhere, and has not been previously published (including on-line). The poet retains copyright over all material submitted.
The author explicitly indemnifies Coverstory books of any responsibility should legal challenges arise over the submitted work.
Details of other Coverstory books publications can be found on our website www.coverstorybooks.com.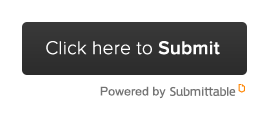 Or click here and enter "Coverstory" into the Submittable search field.